About Test
HSK (Level 2) examines candidates' daily Chinese application ability, which corresponds to Level 2 of Chinese Language Proficiency Scales For Speakers of Other Languages and Level A2 of the Common European Framework (CEFR).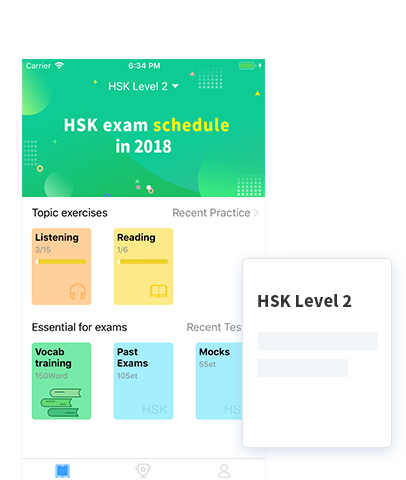 01
HSK Level 2
Candidates who have passed the HSK-2 can use Chinese to communicate familiar topics easily and directly.
02
HSK Level 2 Test Content
The whole test takes about 55 minutes (including 5 minutes for candidates to fill in their personal information).
1.Listening:Four question types, 35 questions
2.Reading:Four question types, 25 questions
Candidiates need to master 300 common words.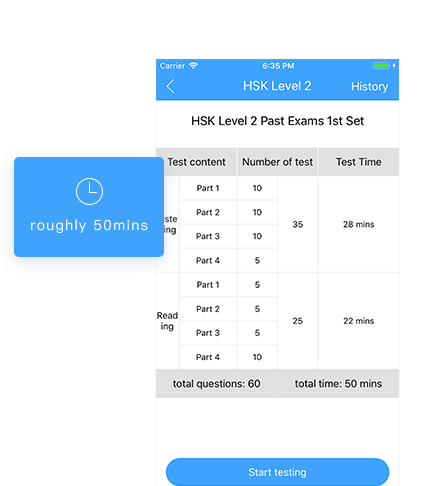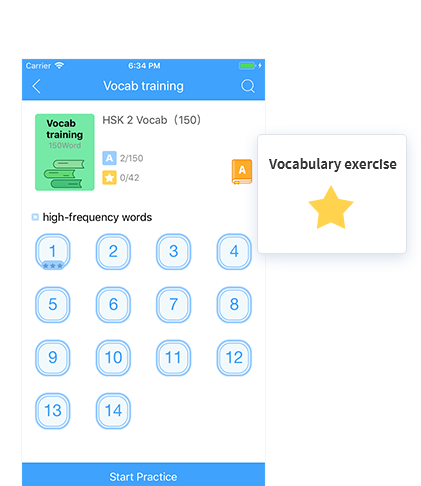 03
For the HSK-2, we can provide you with:
150 high-frequency words: exercise in groups helps you gain proficiency in three weeks
48 grammar points: intensive teaching and condensed exercise lead you to use them flexibly in two weeks
10 sets of selected real questions test papers & 5 sets of sample test papers: 2 weeks of intensive training brings you high score just once